The future of cloud computing
Cloud computing transformed the way companies do business and emerged as a key technological competence used to remain agile, responsive and adaptive in the new post-Covid era. However, the reforming effects of the cloud are far from over. Trends in 2022 display a continuation of rapid adoption and expansion as companies use the cloud to modernize operations and expand IT capabilities.
Since cloud services play a central role in helping businesses recover from the onslaughts of the pandemic, Gartner's latest forecast predicts the spending on public cloud services to jump from $257.5 billion in 2020 to $304.9 billion in 2022. Thus, it is no surprise that with such high demand, enterprises and SMBs are investing their workload and resources into cloud computing. 
 Innovative use and expert knowledge of cloud computing methods are therefore essential for the weCan team, as our priority is to ensure our clients' maximum satisfaction and success. In the following article, we take an overview of the three most pressing cloud computing themes of 2022 and show how the combination of the cloud and weCan's expertise can make enterprises' work more successful. 
Smarter working with the cloud and AI
As enterprises around the world seek the next level of digital transformation, cloud computing is becoming a key enabler for modernising existing information technology and communications infrastructure,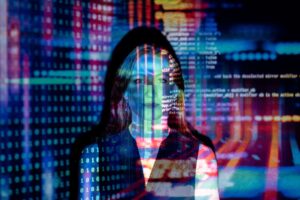 serving as a platform for emerging technologies such as artificial intelligence (AI).
Cloud-based artificial intelligence technologies, including machine learning, are helping businesses to draw additional value
from the growing amount of data they collect through cloud platforms, which drive more efficient working methods, as well as time and cost savings.

 AI algorithms empower organisations to extract valuable new insights from their datasets and improve the way they operate. WeCan's experts agree that this can be immensely beneficial for all type of businesses, therefore we recommend its use to a wide range of our clients, from companies wanting to analyse the efficiency of their transportation networks to brands real-time testing the performance of their websites.
Top cloud challenge: security  
While moving to the cloud is a continually growing trend, nearly 60% of organizations have increased security concerns since adopting a cloud native strategy, with approximately 85% of organizations saying that security is their top cloud challenge. 
This issue is not only faced by SMBs with lower budgets to invest in secure cloud migration, but also by global companies like Google. This is confirmed by the fact that in March, Google disclosed plans to spend $5.4 billion on threat detection and the acquisition of cybersecurity services leader Mandiant to take Google Cloud's security to the next level.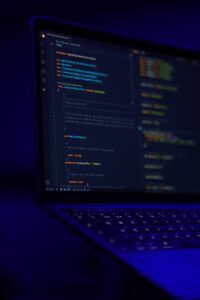 However, according to Bob Keblusek, CTO of Sentinel Technologies, cloud security issues are starting to subside as cloud market leaders have done extensive research and development in cybersecurity over recent years. Sentinel's chief technology officer stated that "some would argue there are so many security controls and capabilities when you move to cloud services from on-premises that we start to really enable customers to improve their security as they migrate to cloud." 
Although it is true that cloud service providers are increasingly developing security capabilities by investing in the acquisition of top security providers, weCan believes that cloud security will continue to require engineering teams to implement cloud native security tooling with purpose-built policies and personnel to help support a cloud-focused architecture. 
Designing inherently secure cloud architecture, therefore, is indispensable to secure cloud use and a limited attack surface and blast radius of any initial penetration. WeCan's developer security solutions enable modern applications to be built securely, while also ensuring safety for the whole application, from code and open source to containers and cloud infrastructure.
Multicloud and hybrid solutions
Hybrid cloud computing enables enterprises to deploy sensitive workloads in an on-premises cloud and to host less-critical resources on a third-party public cloud provider, with orchestration between these platforms. 
This approach can involve other private assets, including edge devices or other clouds, allowing organizations to get the best of both private and public cloud models – greater flexibility and more data deployment options. In our experience, enterprises hugely benefit from embracing hybrid technology, and according to Equinix, 93% of companies either expressed interest or already committed to hybrid cloud.
Services such as Microsoft Azure for example, allow certain data to be kept on public servers, such as data that customers need to access frequently and efficiently, but also provide the ability to deploy confidential data in private IT environments so businesses can actively monitor and manage it.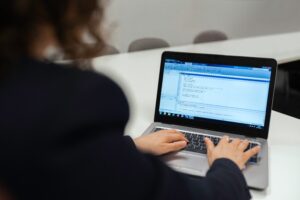 Multicloud environments however, consist of two or more public cloud providers but does not require a private or on-premises component. Beyond hybrid models, many companies want to incorporate this type of solution too, since with multicloud services it is possible to use solutions from various cloud providers. 
With the arrival of hybrid and multi-cloud services, it's now possible to create a tailored tech environment that aligns with your business's long-term goals, in wich the expert team of weCan is at your service any time.